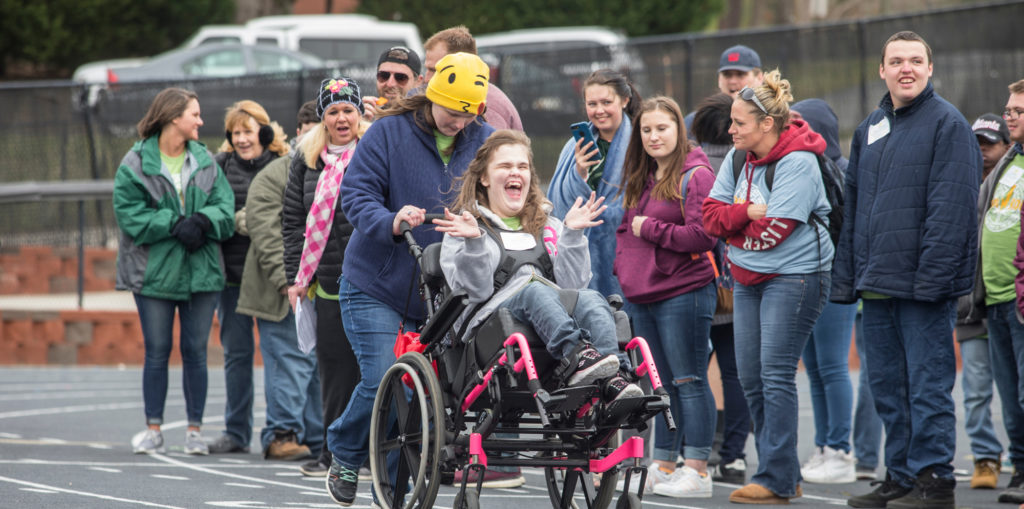 Due to Covid-19, we have unfortunately canceled or rescheduled many of our programs. As we move forward, please know that the following schedule is subject to change. There will be social programs that we will coordinate in addition, so please follow Carrollton Therapeutics on Facebook or email me at tsutton@carrollton-ga.gov for more
information.
Special Olympics
Local Special Olympics Spring Track Meet 2021
Tuesday, March 20, 2021, 10am – 2pm
Annual Special Olympics Track Meet hosted by Carrollton High School on . Special education athletes from both Carrollton City and Carroll County school systems will compete in track & field events after participating in an opening ceremony and parade 
Location: Carrollton High School Stadium
---
Special Events
Miss Sparkle Pageant 2021
Saturday, March 6
6pm – 8:30pm
Girls and young women, as well as young men who will serve as companions, will build a number of skills learned in pageantry. A sit down lunch, pageant training and hair and makeup will lead to our main event where all participants are crowned princesses and a queen of each age group will be announced.
Mabry Arts Center, Carrollton High School
Ages: 5+
$40 to register participant which includes two tickets for friends and family. Tickets will be sold at the door for $5.
---
Boo Bash 2021
TBA
6:30pm – 8:30pm
Our annual Boo Bash will be held at the WPA Center. Participants from all
special education classes, Carroll County Training Center and anyone else
registered with Carrollton Therapeutics is welcome. Papa John's Pizza, snacks
and drinks will be served.
WPA Center
Ages: 5+
Civitan Christmas Party 2021
TBA
9am – 12pm
Students from Carrollton City and Carroll County special education programs will
enjoy a Christmas party hosted by our local CIVITAN Club. There will be a DJ, tree decorating, lunch, a visit from Santa Claus and Christmas carols. Participants will register through their special education classrooms.
East Carrollton Gym
Ages: 5+
---
Christmas Dance 2021
TBA
6:30pm – 8:30pm
Our annual Christmas dance will be held at the WPA Center. Participants from all special education classes, Carroll County Training Center and anyone else registered with Carrollton Therapeutics is welcome. Papa John's Pizza, snacks and drinks will be served.
WPA Center
Ages: 5+